Business scope
Our Business
Sale-and-Leaseback

What is the leaseback?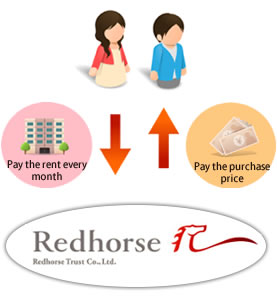 When condominium owners wish to sell their residence, normally relocation is necessary who reside in their own property.
Nevertheless, there are owners who wish to sell their property yet unable to relocate due to various reasons – "I still haven't find a place yet", "I do not wish to move to a new place until my child goes to high school", "I am planning to move to a home for the aged but I still have not decided which one yet" etc.
At Redhorse Trust, we offer a sale-and-leaseback service; after selling us your asset, you can still reside there under a lease contract with us!
The leaseback service is a win-win situation for both the condominium owners and Redhorse Trust; owners do not have to pay for relocation and there will be less administrative work for Redhorse Trust!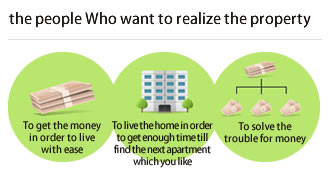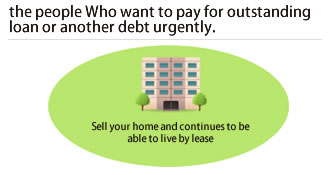 The process from sell to lease

① We deals with any request includeing intermediary services and purchasing. Please contact with us if there is anything we can do.
② We assess the property value and the market rental upon the suitability the location ,condition of apartment and others.
③ We make an assessment price ,and contact with the family if necessary.
④ And then, we will exchange views on the price with owner, fix the price on the basis of purchase contract at last.
⑤ We will pay the purchase price to owner as long as signing the contract(include the pruchase contract and lease contract) .