Business scope
Real estate investment
According to our standard assessment of originality, we sort out the high potential of property,thus fixing a reasonable price to sell.In addition to high rate of return,we also focus the occupancy rate,a steady value of real estate.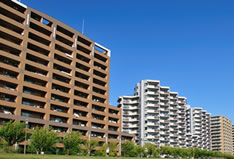 Condominium Unit Sales Business
There is a special classification system for real estates in Sapporo – "Safe, Secure and Stable", and we offer revenue-generating real estate which lies within the classification system to our customers.
Overseas customers are also welcomed; we also provide services in English and Chinese.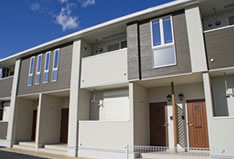 Investment Property Commission Business
Redhorse Trust is also happy to serve as an intermediary should you have something in mind that is not on our handling list.
We respond to all needs; from mansions to houses.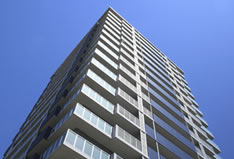 Support for Rental Business
Redhorse Trust partners with other intermediaries, corporate and university students' cooperation; within 3 months, there will be new tenants if you are seeking for any.
To enhance advertising and maintain a 98% occupancy rate, Redhorse Trust focuses on communities and distributes flyers in the vincinity.
Immediate response will be made and measures will be taken when arrears occur.
To eliminate the risk of arrear, Redhorse Trust has entered into an agreement with the surety company and make sure a 100% rate of delinquency recovery can be carried out.
Since we have in-house contractor, low priced and speedy restoration work could be realized with Redhorse Trust.
At Redhorse Trust, we also have experts who are experienced in witnessing move-outs.
Our experts will base on the ministry guidelines, and divide the lender burden and borrower burden, so that the owners would only have to bear an average of ¥ 30,000.